Know What Is Cottagecore?
Know what is cottagecore.
Cottagecore, also known as farmcore and countrycore, is inspired by a romanticized interpretation of western agricultural life. It is centered on ideas of simple living and harmony with nature. Other themes associated with cottagecore include self-sufficiency, the romanticization of domestic labor, and caring for people. This aesthetic is prevalent on several social media sites, such as Instagram and more recently TikTok, the community originated on Tumblr.
The aesthetic is a continuation of many other nature-based aesthetics but draws the most influence from the romanticization of the English countryside during the Romantic and Victorian periods. Its visuals are based on the domestic lifestyle associated with living in this type of environment, with all images providing a sense of comfort and mild adventure.
Cottagecore is a continuation of ideas that have existed for millennia and uses visuals that are based on the aesthetic of the European countryside. The evolution of these ideas into contemporary Cottagecore, an aesthetic borne out of the internet and among teenagers to young adults, is the primary history of this section, but also describes the history of Cottagecore's precursors as well.
One of the largest influences is the artistic movement of Romanticism, which emphasized a connection to nature, the past, and the senses, rather than logic. It also encouraged a sense of national pride.
The life scene of cottagecore
Life at cottagecore has scenes of foraging, frolic, and adventure. Many users on social media want to have this lifestyle.
The 2020 coronavirus pandemic also led to the rise of Cottagecore as activities such as baking bread, playing Animal Crossing, gardening, sewing, and other handicrafts rose in popularity. Coupled with the rise of the app TikTok, people were more exposed to crafting and these activities became trends.
Another quarantine trend in 2020 was the "Strawberry Dress," a pink tulle gown with sequined strawberries and a milkmaid style. As Vogue describes it, the appeal of the dress is "...that sweet strawberry print is deeply nostalgic, hearkening back to a time long before COVID-19, to a childhood innocence that feels especially soothing right now." Like Moomin Valley, the dress was incredibly meme-ified, with it appearing in non-Cottagecore contexts, such as in fan art. Its popularity led people, especially on TikTok, to discover the aesthetic.
Throughout 2020, Cottagecore was made aware to various audiences as publications such as Vox and The New York Times reported on the trend. It later filtered down to various magazines and other interest sites, making the aesthetic's name fairly well-known among fashion, interior design, and crafting enthusiasts.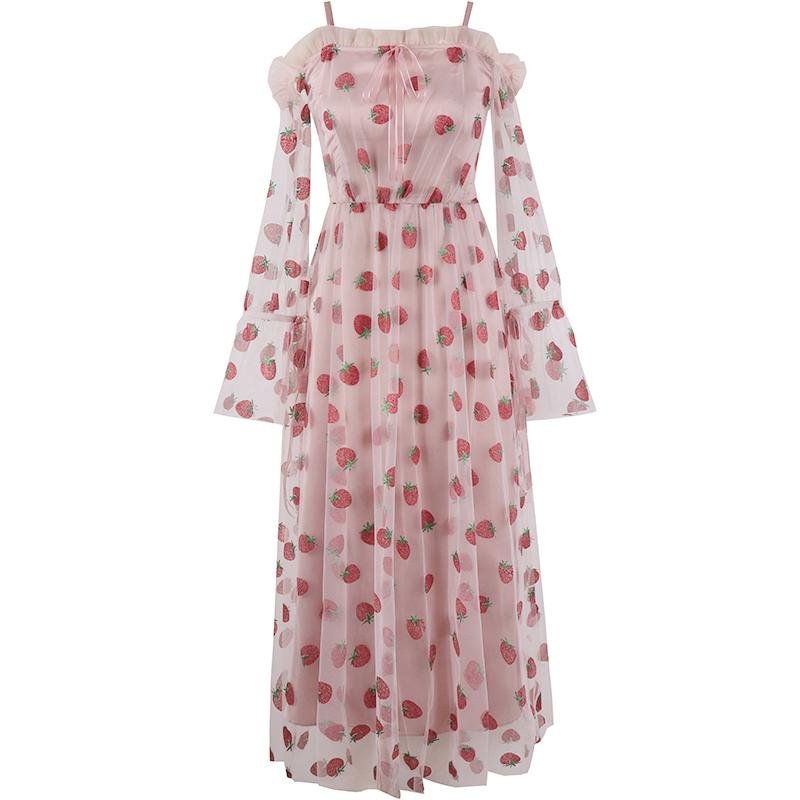 The aesthetic became even more well-known with the release of Taylor Swift's July 2020 album Folklore, as the singer's visual and musical styles would influence many of her fans' tastes.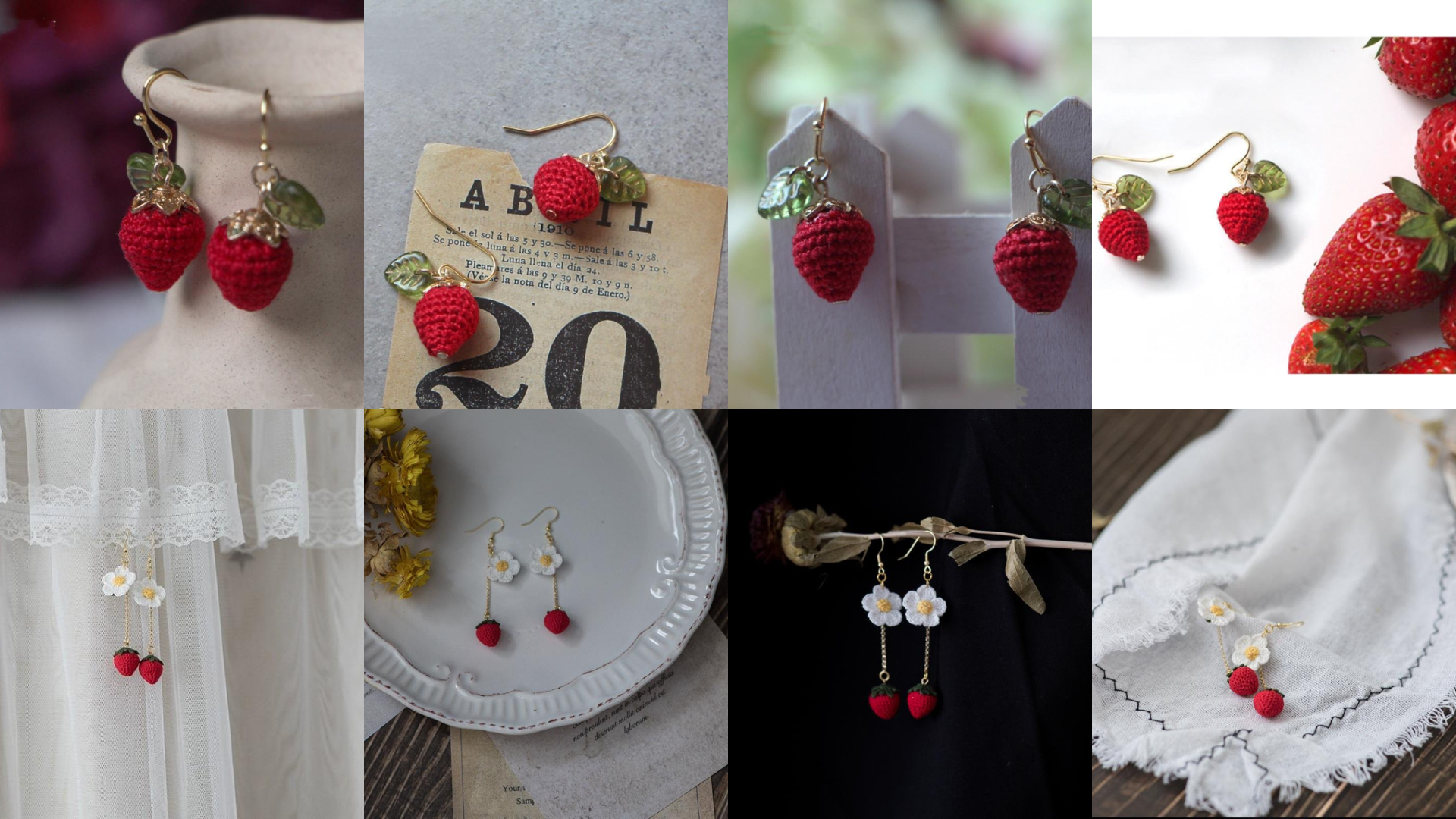 Keywords: Country, Romanticism, Furniture, Ceramics, Illustration, Decorative Arts, Strawberry accessories, Floral Patterns, Foraging, Playful, Adventure.